Hello,
I'm looking for some guidence with this logo design.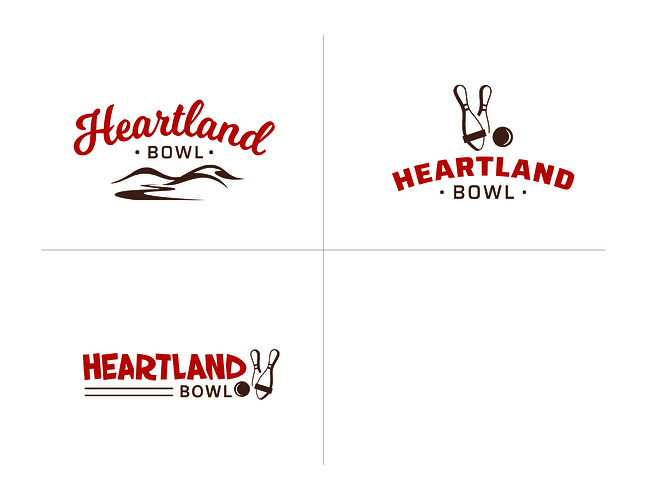 It is for a bowling centre. The client likes the "heartland" which is hills and such but he also wanted 5 pin bowling incorporated. I made three options and he liked the top left but not the "hills" icon. he also said "On top one can we throw pins, ball or heart under instead of hills??" What I think he liked about the top one was the script font.
I'm trying to work through this, but I am stuck since having the pins on the bottom is not working and feels to disconnected from the type. It seems this way for anything that I try. I've made some more options but none of them feel right.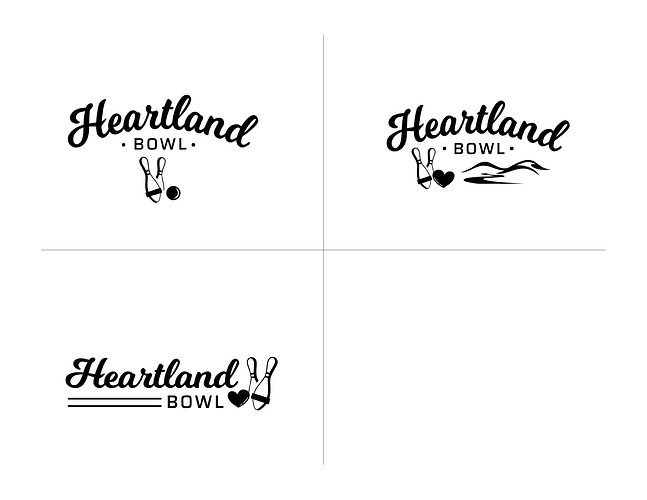 Can you help me come to a better solution.
Thank YOU!