I sent these options to the church staff suggesting they pick the one on the top row: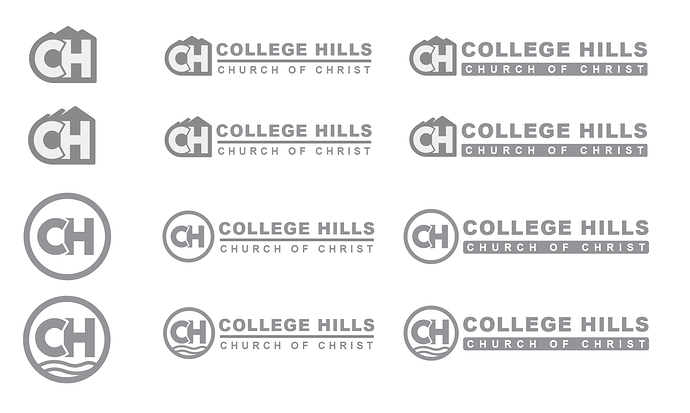 They agreed that the top one was their favorite. However, they decided they wanted the hills to be more pronounced and thought the middle mountain was too high - a frustrating and bizarre response, I don't think that'll work. They're open to adding hills that look less like waves to the circle shaped logo. I've tried doing what they suggested but I don't really love the results: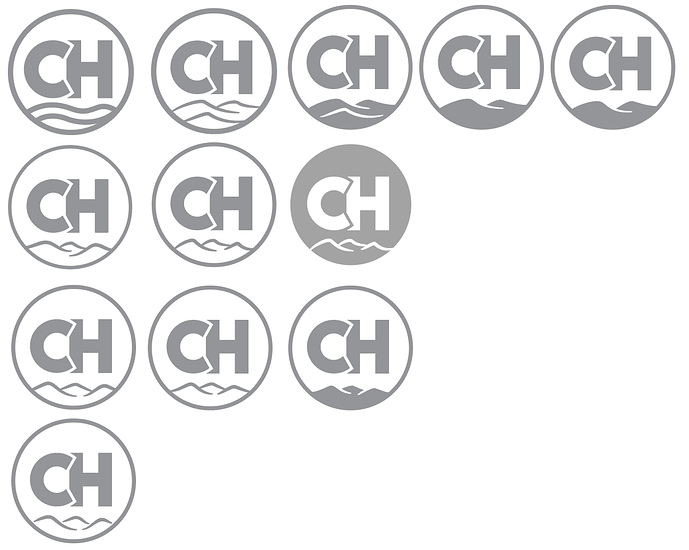 I feel stuck and could use some suggestions on either of the two variations. Or maybe I should start from scratch - the only that really has to stay is the CH. They'd also like some hills shown in the logo.