Reduce the logo down to 1-1/2 in. wide and see if you can read the tag line.
Then we'll discuss shades of colours.
The tagline is secondary. Might not even keep it.
The outline of Ohio forming the ragged fur on the cat is clever, but I'm not seeing an obvious reason. I'm assuming this business is in Ohio, but there are lots of businesses in Ohio that don't include a drawing of the state in their logos, so was there a reason for doing so here?
I probably prefer the top one since it has fewer gradients. I also see no reason to remove the dot from the i. If you do use a tagline, I'd uppercase all the letters instead of using the lowercase for the word by.
Client wanted the state outline. The business is in Ohio and she wants to be one of the premier catteries in the state.
Removing the dot was an accident, and I caught that after I uploaded it. Thanks for your opinion on the gradient!
As a former cat owner - of approx 17 cats (it started with 2) - this does not instill confidence in the service.
Why mention Ragdoll Kittens? Is that all the cattery accepts?
I had no idea it was the state of Ohio - how would I? Others seem to recognise it. But I thought it was a poor outline of a cat's head.
The flourishes on the letters are distractions - they are not needed - it actually makes it difficult to read.
Shades seem to be the more prominent word - why?
---
I like that you've kept the colour pallete down to 2 colours.
Lose the gradient - not needed. Just do the State in the light blue.
---
Wants to the top in the whole of Ohio?
From my understanding Ohio is 1.5x larger than Ireland.
It's a 6 hour car journey from Cork to Mallin Head
That would make an 8 hour car journey across Ohio to find this cattery?
It's a bit insane. Catterys are plentiful.
If you're going to compete in this area the logo needs to be less old style and more modern and adoring.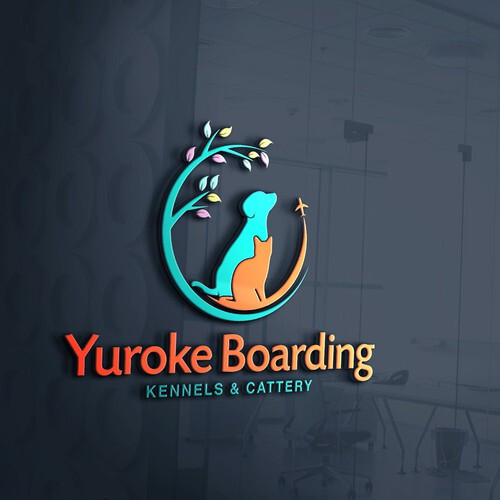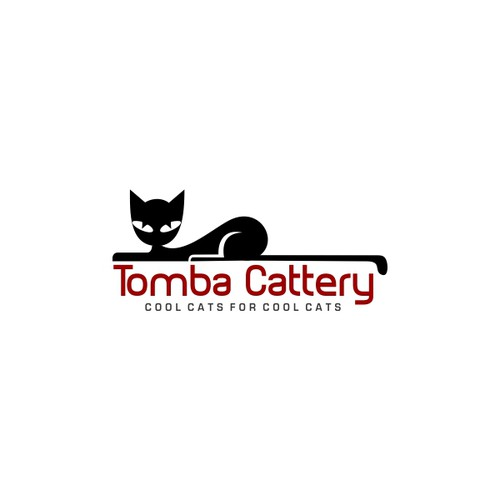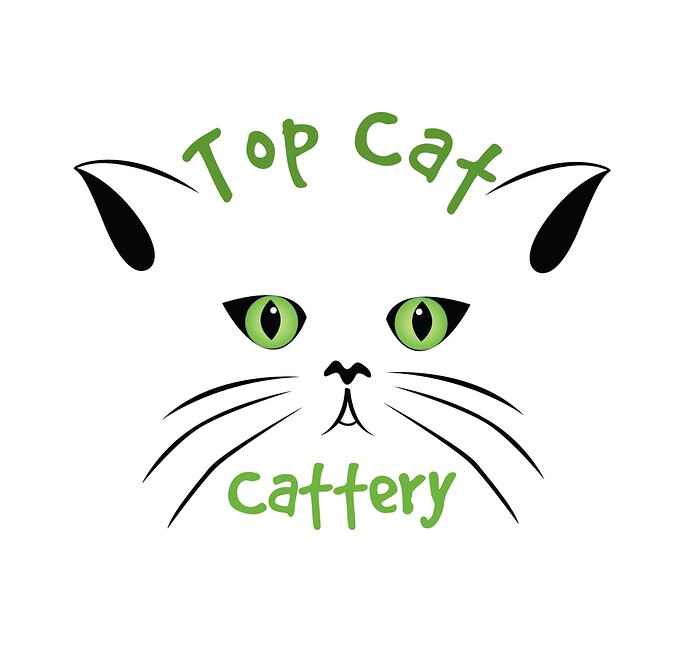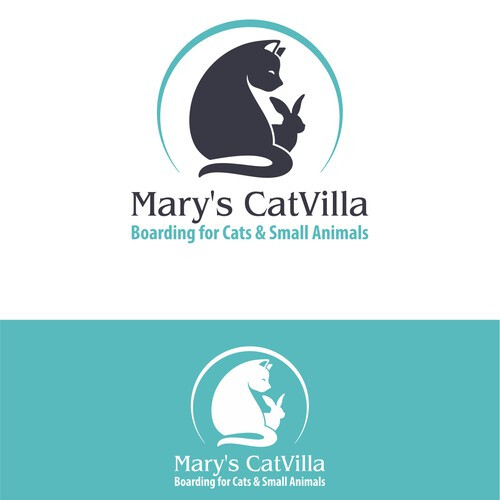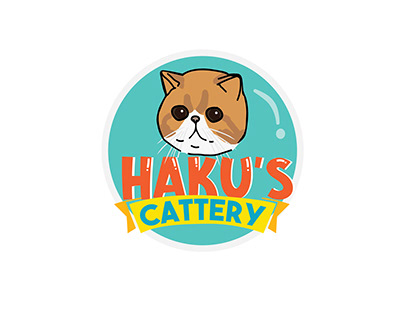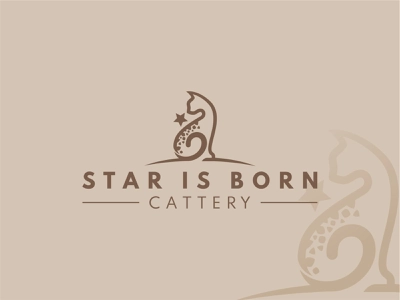 To me - these logos are far better - although a lot of them miss a trick by enlarging their taglines.
---
You've mentioned that you might not keep the tagline… why?
It's the only information that remotely says what it does.
For all I know it's a Vetinary practice for cats.
Or a cat food.
Or saphire collars for cats.
It's not making sense.
Most people leave their cats in overnight - or long weekends.
So you can almost play on the Words - Shades - as a visual as shades of the day - passing moon phases etc.
---
Here's some suggestions.
Don't do gradients. Forget about them.
If you wanted - you could do the Ohio state in a lattice-like sapphire stone.
Using a pattern and just the 2 blue colors -light and dark.
Don't go more than 2 colors.
https://www.google.com/search?q=saphire+pattern&tbm=isch&ved=2ahUKEwjwiMTmmfTzAhU0onEKHT13DJ4Q2-cCegQIABAA&oq=saphire+pattern&gs_lcp=CgNpbWcQAzoECAAQQzoFCAAQgAQ6BggAEAgQHjoECAAQHjoGCAAQChAYUNEEWPkMYOcOaABwAHgAgAGKAYgB7QSSAQM3LjKYAQCgAQGqAQtnd3Mtd2l6LWltZ8ABAQ&sclient=img&ei=x09-YbCJC7TExgO97rHwCQ&rlz=1C1CHBF_enIE954IE954
The outline of the cat is cute - nice work - thicken up the lines - a white border might be better - whiskers included.
The 'of' is a beautiful word - use the flourishes here - make it
Shades
of
Sapphire
and incorporate some stylish 'of'
Finally
Suggestion:
Shades
of
Sapphire
CATTERY
quality loving by Tamera
---
Not being mean - but it needs a lot more finesse to be a quality no.1 cattery.
Since this is all you asked … the white one

Sorry but the simple term "Cattery" conjurs up images of kitten mills. Same with "breeding kennels." Both might be industry standard but I'll just go with the "local rescue," thanks.
Oh, and the top one. No gradient.
Well, I can't help that you don't like purebred animals. It's a thriving market and not only do I own two purebreds myself, I'm not turning down work for a breeder that most certainly ISN'T a mill.
You're not being mean. Constructive criticism is welcome. Yes, she is a ragdoll breeder only (it's pretty uncommon for breeders to produce more than one type of animal). Shade is her last name so it's a play on that, and ragdoll eyes are blue. There are only a few ragdoll catteries in each state; many people drive up to 4-5 states away for a purebred animal (not unusual at all). I will try a version with "Cattery," thank you.
I didn't say it was a mill and I didn't say 'don't take the work'
I only said that Cattery and Breeding kennel sound presumptuous and a bit too commercial. I'd just stick with something like Registered Ragdolls… But that's probably just me being "unsophisticated."
I thought it was a cat minding service. I didn't understand she was breeding them.
Sorry for misunderstanding that