Concept : A social media post
Purpose or Goal : To get potential customers thru facebook social media. (also planning to make a portfolio starting with this)
Format : for social media purposes only.
Audience : (age: 16+, gender: any, location: Philippines, industry: beach/resort).
Your Experience Level : amateur/below average?
Nature of Job: for a friend for free, potential client, and network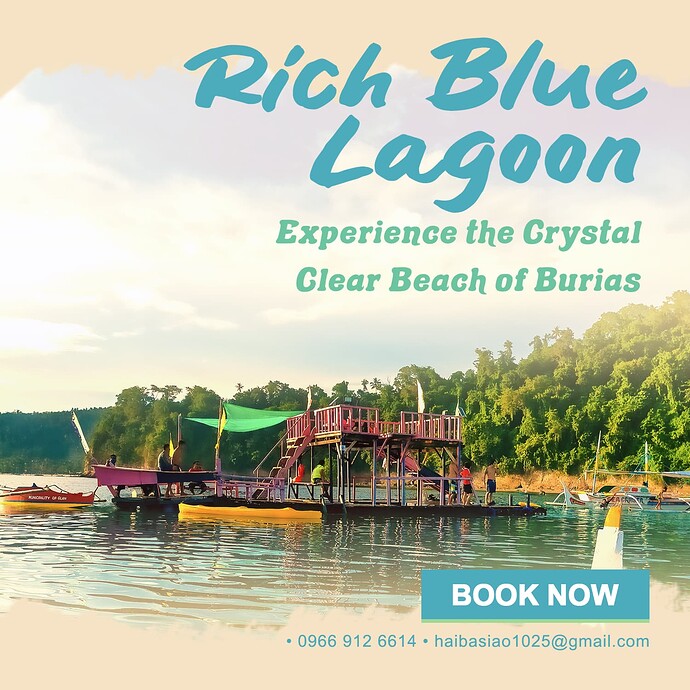 In this art, I wanted to evoke the emotions of joy, awe, and peace. I chose the colors blue, green, and yellow because they are often associated with these emotions. I also found a color palette that is related to my goals. The hierarchy for me is somehow leads the viewer's eye to the CTA button, with the tip of another boat getting a little attention. I added horizontal lines at the top and bottom of the art to create a sense of calmness and tranquility.
I know that my art is still amateurish, but I'm proud of the progress I've made. I'm always looking for ways to improve, and I'm hoping that by sharing my work with others, I can get some constructive feedback. I'm confident that with continued practice, I'll be able to create even better art in the future.