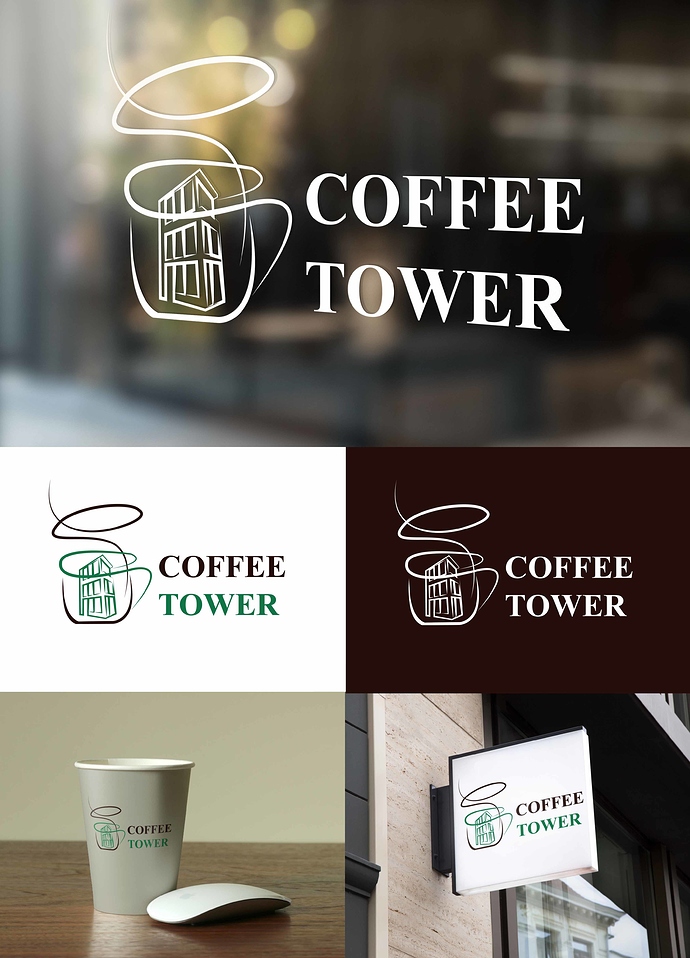 I need criticism about this latest design that I made but still not chosen by the client, for my development what is lacking
Don't understand the brief?
A less interesting presentation?
Or other
This is the form of a brief given by a client on a crowdsourcing web that I followed to find experience
A description of the company and its target market
Coffee Tower is a modern coffee shop with a taste of contemporary coffee that is loved by the people of this country
The target segment is 17 years to 45 years old.
Why is it called Coffee Tower? Because we have the identity of a building that has 3 floors of buildings with a unique shape resembling a tower.
Industry
Restaurant
The name stated on the logo
Coffee Tower
The desired logo style
typography
Typography Style
Illustration Style
flat
Desired color
WOOD AND GREEN LEAVES
Additional information for designers
This is the specific Coffee Shop.
If there can be a logo that shows the Tower with the dominance of green and brown.