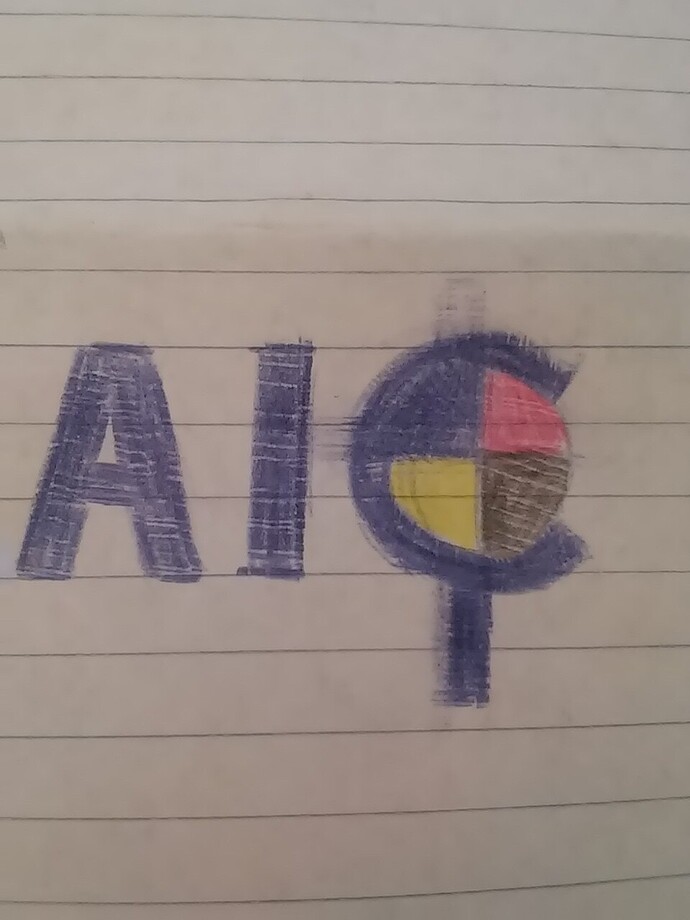 This logo is for a company that makes research of color with multiple menbers of difrent nationalities.
The target market are scientists designers aritist people who study psycology and marketing.
The keywords i used as core were:
Professionals, multinacionality, color, research (knowledge) and comunity.
I decided to go with geometric shapes that convey order and precision.
I wanted to use circle shape for logo mark, thought i intend firstly to go just with letter mark type.
Font i decide go with sans serifs that are inovatin modern and universal uppercase indicate power.
Colors i decide to go with was blue that convey competence, knowledge, porfessionalism and intigrity.
Font chosen was century gothic beased on futura that is a grometric style intencifying the order and precision.
I integrated a cmyk registration print mark to intencify the precision of use of color and order.
Was incorporated simbol of reseach given by the

.
And aic is theinitials of the name of the company.