Howdy!
I basically have one "big" question that I need answered; I'm hoping I'll hit paydirt here.

Welcome Aboard!!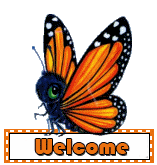 Ask away

Howdy do.
The answer is … 42
With all due respect, you're wrong.
The answer is … 73.
Ahem …
"Answer to the Ultimate Question of Life, the Universe, and Everything"

I'll consent that your answer to everything is more applicable than the best number.
Yep, the correct answer is not always the best answer.