Hey, this is a low pressure post, but I've got this sign and I'm just feeling like it's not hitting the mark. I'm in a bit of a funk, so I'm not sure if it's just me feeling down, or if I'm missing something that's off. I'm going to revisit it in the morning since the day's almost out here, but I wouldn't mind some feedback from other designers before I try and work it over again.
The design brief was pretty open to interpretation - it's a 24x36 sign going into an A-Frame to be put on the side of the road so people can find the clinic and parking spaces. I was given a block of text, told it needed an arrow and needed to "pop." With the exception of some emphasis lines around the "Healthy Guts Solutions" copy, I didn't really have more direction for color or style, so I went to the clients website and used colors and fonts from there - and it's a memorial clinic, so the style there is very soft and muted. Here's what I've come up with so far - I'm sure I need to kill some aspect of this design, but I'm not sure what - had a passing coworker suggest centering the starburst and text, and using brighter colors, so that's on the list of things to try. Of course, bright red and yellow might stand out phenomenally, but they're probably not the best choices for a clinic on stomach health…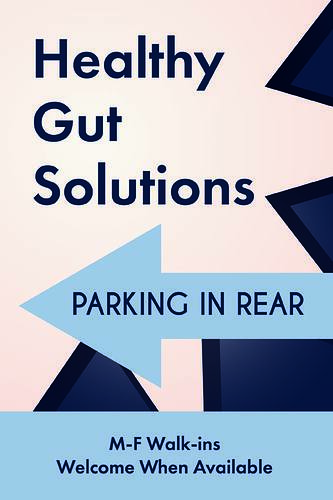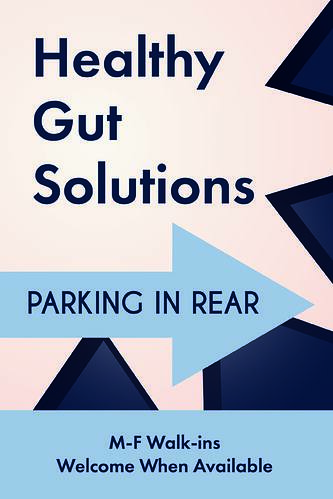 Again, there's no real rush or pressure on this - I'm just feeling a little off about it, and wouldn't mind some different takes on the same very simple concept before I come back to it.
(And yes, "Parking in Rear" was their choice of words, but that doesn't make it any less amusing.)