Here's a new one. I downloaded a perfectly legal image from a stock photo agency of currency scattered in a pile for use in a brochure about college tuition options. When I open it in Photoshop CC I get the following.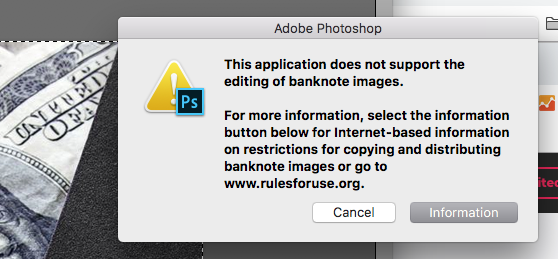 Geeech! With each passing week, I'm disliking Adobe and its software more and more.
Luckily, I still have CS6 loaded on my computer, and it works just fine.