Hello guys,
I'm a Product/Service Designer by trade but I'm doing a Branding freelance work so that I can improve my Graphic Design skills.
The brief:
Construction industry. The company will build mainly residential buildings.
We chose the name "Sancus" because of the meaning and also because of its connection with Rome, which is known to have some of the most ancient constructions standing until today.
In ancient Roman religion, Sancus was a god of trust, honesty, and oaths.
The reasoning behind how I got until this point:
Since it is a construction company, I chose straight lines and a simple square grid to reinforce the trust, strength and structural aspects of a solid building.
1-4: Concept of a Roman column representing the name Sancus and its origin
5-8: Concept of a floor plan + letter "S"
I prefer the first concept since its more unique. The second one, although graphically interesting, might be too generic. Any other construction company beginning with the letter "S" could use it. What do you think?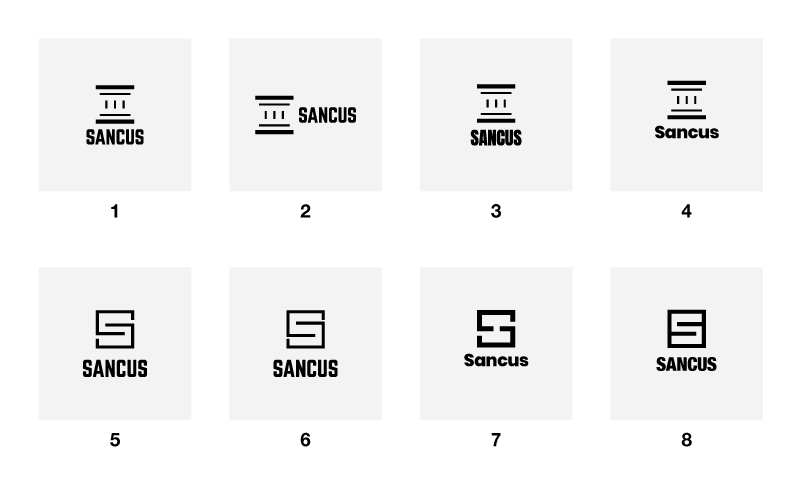 Any kind of feedback is appreciated, but I'm having trouble with some specific points:
– How do you choose between two different concepts of a logo?
– How do you choose between different typographies?
Thanks in advance