Please help with feedback on this project. I would like to include it in my portfolio. It is not a real project.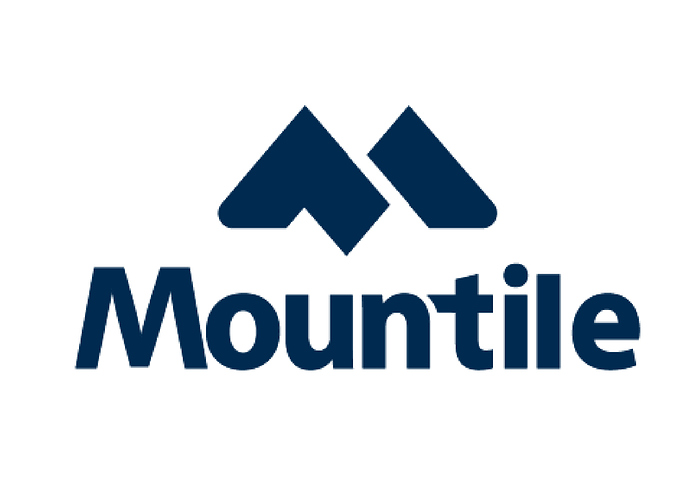 Overview:
The name of the company is Mountile (a name I generated myself). It is a combination of two different words "Mountain and Tile" adopted as one word. The company is into the production of tiles. The company uses mountain-born substances such as granite and quartz as their primary input. Mountains are known to be huge and taller than the surrounding land, have peaky shapes, plus their robust nature. From these few qualities of mountains, I decided to come out with the above name as it seems fitting in this context.
Project:
I wanted to create a mark for the above company to depict something that is huge in appearance, quality, superior, modern and unique in style and remarkable. Upon the types of logos, I decided to go with the letter mark logo type.
Process:
I started by sketching several preliminary designs and come out with one I thought would work best.
I imagined standing afar and looking at two separates mountains with one being in front of the other. So I used the shape of a triangle to represent this idea. After that I brought them together to form the mark "M".