Here is a poster I made for some Dj Set Events for a disco club.
The thing that confuses me is the hierarchy.
The focal point should be the event "Fridays Dj Sets" right?
The club is called "Disco Capaki". Do you thing that the event title outweighs the club's name?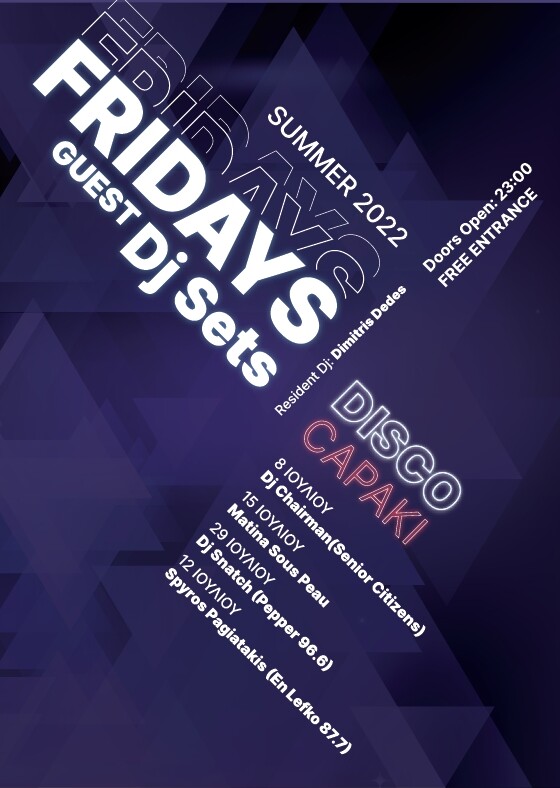 Sorry for the D line that is not centered, its a quick draft, not the final!