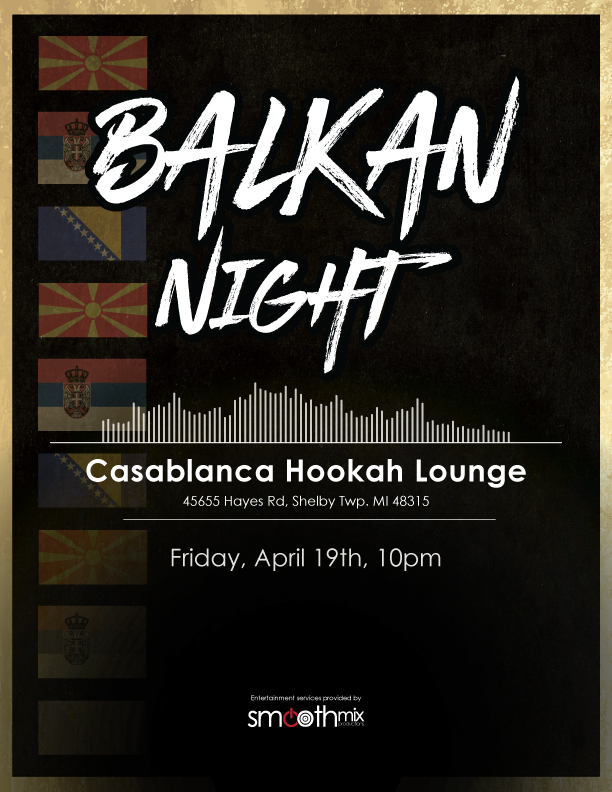 An older DJ client of mine does small monthly gigs at one of 3 locations.
He came to me and needed a quick poster for an upcoming event. He has tried to design posters himself but his Photoshop…wasnt legal. So he recently returned to me for a poster.
He asked: The title is Balkan Night (Yugo Night, he has both), I had to include his logo (also made by myself), and I had to include the location, date, time and 3 flags. Macedonia, Bosnia, and Serbia.
I made some quick sketches of the flags deconstructed, or type in a more ornate way. Time was of the essence and any flashy ideas I had were put on hold. Now that it's completed, I was just wondering if I could have feedback on my work, and if I should show it off in my portfolio.