A vlogger on YouTube? A new Netflix original? An old series you found on Hulu or Amazon? Do you have a recommendation? What was your favorite series? How many binges have you had? You get the idea

I want to hear about it. I'm always looking for new things to watch. I cut the cable cord nearly 5 years ago and haven't looked back. But, I'm always searching for new stuff to watch once a binge is over.
With so many cord cutters out there a lot of us are behind the times of certain series so as I mentioned in the title, there will probably be spoilers in here …read at your own risk

Remember you can blur a spoiler if you want to by clicking on the little gear symbol when replying.
Anyhoo … I'll get you started. I'm just about to start season 4 of Sons of Anarchy… and OMG it's intense.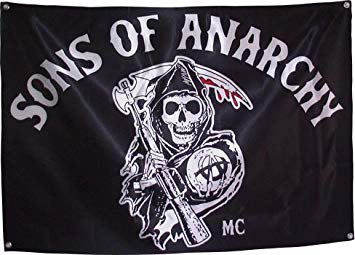 I hear there are a couple sequels in the works

Mayans MC is set to premiere this Fall I believe and there is a possible prequel in the works to tell the life of John Teller, Jax's father. And even a current day telling of what life is like from the finale of SOA.
I can't wait to see whatever is offered. I just hope I can get through the rest of the series without having a heart attack lol … I already know a couple spoilers that I'm trying to block out

I've also watched The West Wing twice, House of Cards, LOST 3x, Frasier and Friends countless times lol, Grace and Frankie, Doctor Who originals and new series, Stranger Things S1,(season two is on my list) All the Star Treks … and I do mean all, and many others. That's just what I remember off the top of my head.
Right now I'm anxiously awaiting the the arrival of OITNB S6!! Loveee this series