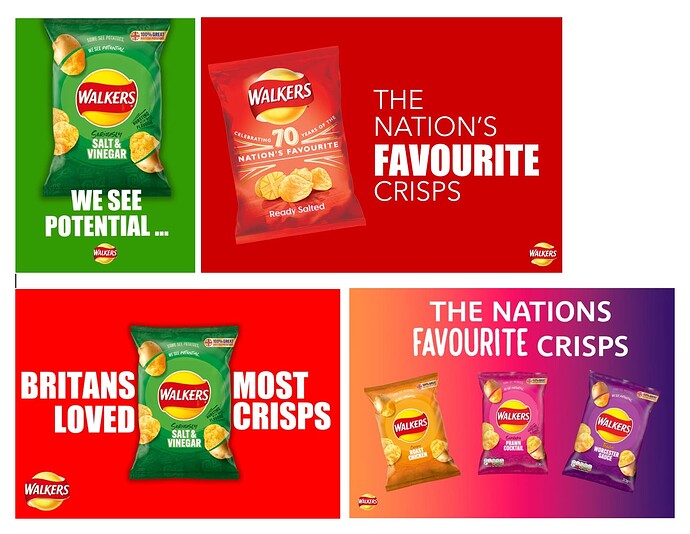 Which of the following posters best represent Walkers crisp and their messaging of walkers. Student from Arden University
I see you're a student. Is this part of an assignment? If so, can you tell us a bit more about the assignment?
What do you think about them?
"Britans"???
Also, you got "nation's" right on one poster, but not the other.
What is the purpose of the poster and the assignment?
"Britan loved most crisps"? What does it even mean?
Updated thread located here: