Concept: Icon resembling a house while incorporating a 'tick'
Purpose or Goal: Logo for small building company
My Experience Level: Hobbiest
Nature of Job: Practice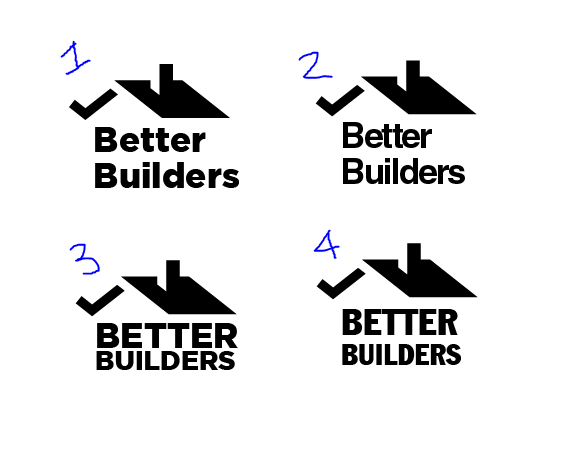 Am keen to go for a typeface which is very simple and basic because there's a lot going on in the house icon, however really want to use the type to reinforce the house icon.
Which do you prefer, both from a functional and aesthetic perspective?
Please be brutally honest and don't hold back, am super keen to improve!