Hey there, this one's more for fun than anything, but I'm curious to see what people think. At work the other day I got a job in the queue that was to make a sign for a little girls bedroom that had a white background, purple text, and said "Little Princess" - I had the simultaneous instructions to "use my magic" and keep design time to a minimum, so I just grabbed a few fancy fonts, stock borders, and swapped some colors and some basic effects on there.
It's already gone through revisions and approvals, but I'm curious what you guys have to say or think on these, and if you can guess what the client asked for and ultimately approved. I feel like there's more I could have done here but the whole "minimum design time" meant I didn't get to think about it too much.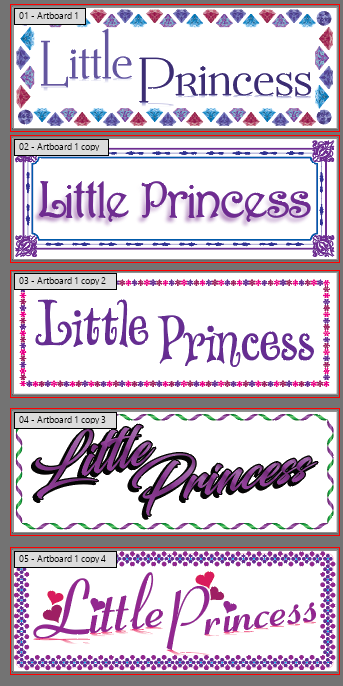 The attached is a cropped screenshot of the working artboards - the final is just out of frame.