Hello all! Happy to make acquaintance.
THE JOB: I was designing some business cards and app icon for my uncle's corporation. (He called the app icon a logo, but I am trying to be clear with him whether or not he wants some symbol for his trademark)
THE GOALS:
Business Cards: My impression is that this should look as professional as possible. I want it to be simple and legible of course, but specifically, I would like to give the waves in my cards a more fluid look. I'm also unsure if I should add any more details to anything other than the water. I wouldn't want it to look busy.
App Icon: I think I took the logo as far as I could. I would like more tips on my wordmark design, The font I used is Algerian
CIRCUMSTANCE; These designs will be used for both digital and print, so I exported these files from Illustrator in 300dpi and eye-dropped his requested colors in CMYK. I am a complete newbie, who is not getting paid for the work, and have until the 22nd to finalize my first ever designs. I wish I found a site like this when I started a few days ago. LOL
You can see everything I made the past few days in the links provided. Let me know if I misunderstood any of the guidelines
Front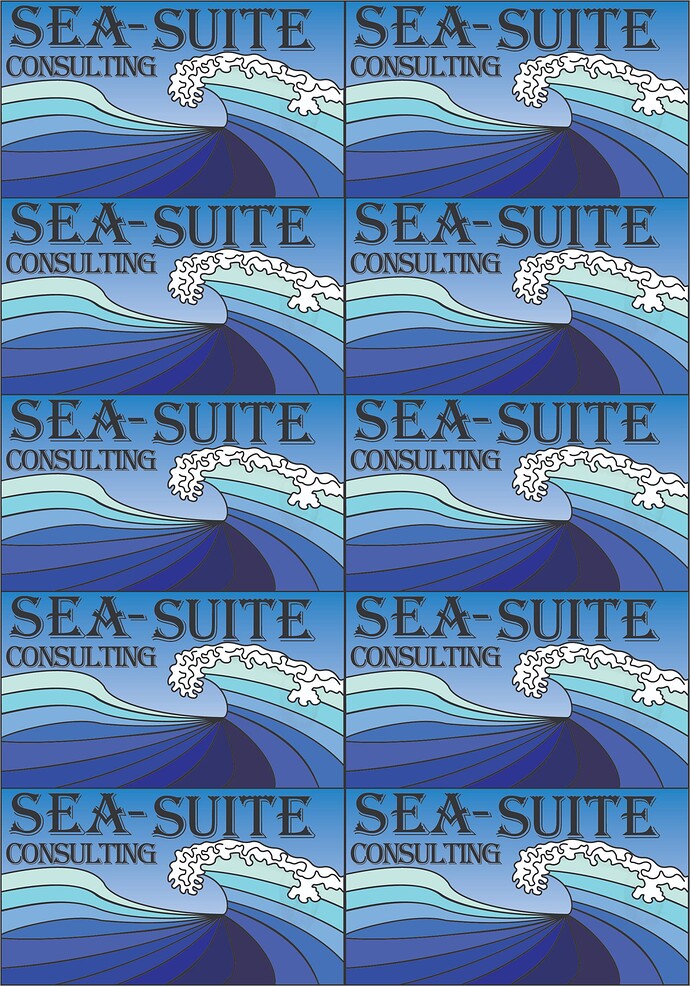 Back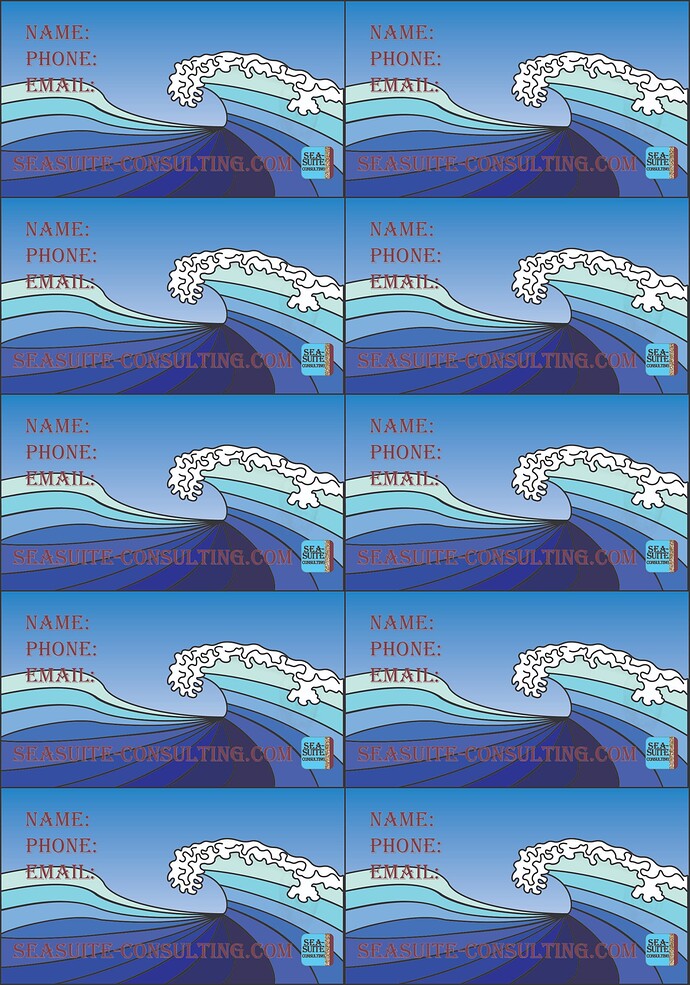 Logo
![Sea-Suite Consulting Logo - 1|690x690]
(upload://yI8Mvezglitt837BooBokAG8913.jpeg)
Logo Requested: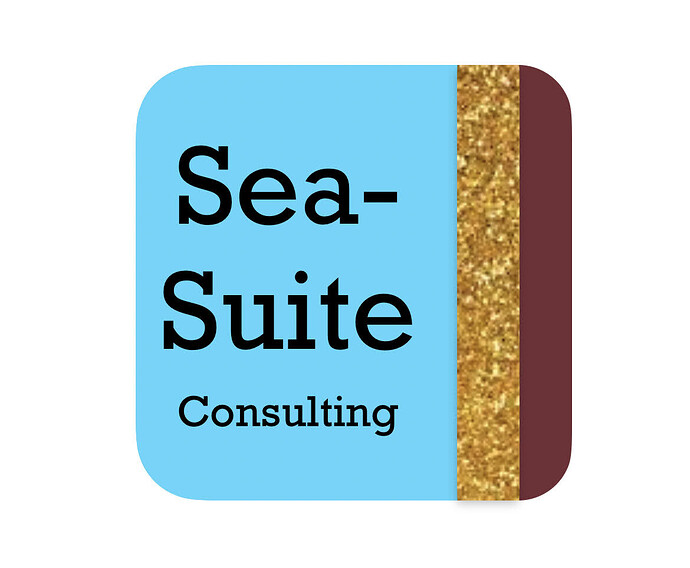 Thank you everyone! Looking forward to meeting you all, and hopefully doing more work together.