The client wanted me to make drink menu inserts for their Mexican restaurant. Approx 4'' x 5 1/2''.
I had a lot of freedom to make them anyway I saw fit, which was fun but also challenging, because it was hard deciding on an approach.
Since it's a mom & pop place, the decor is colorful, and they stress authenticity, I thought I would make the drink inserts look similar to the type of painted signs you see in Mexico.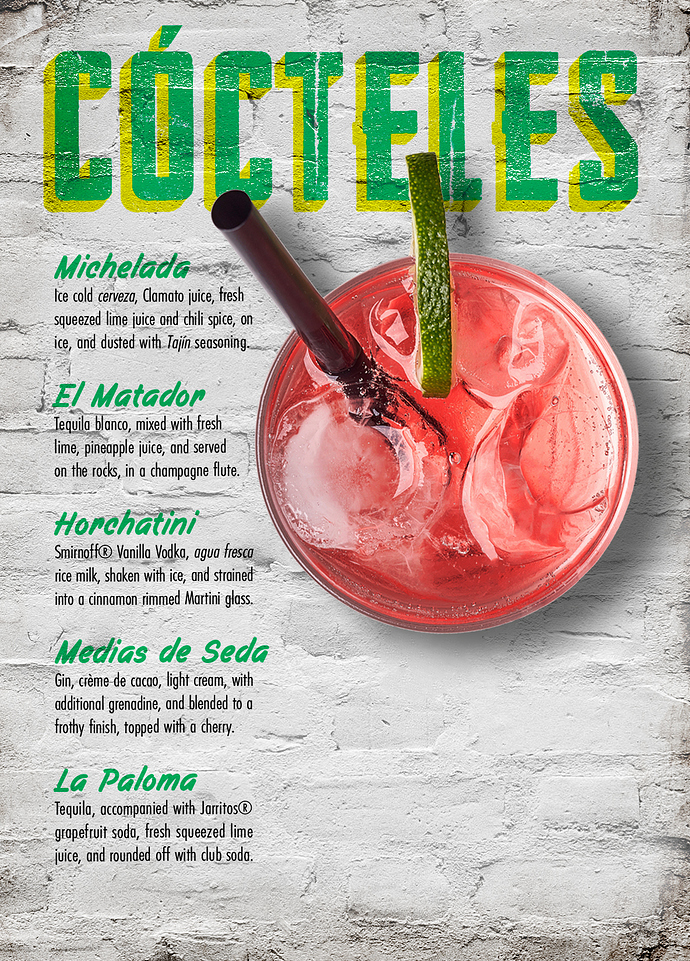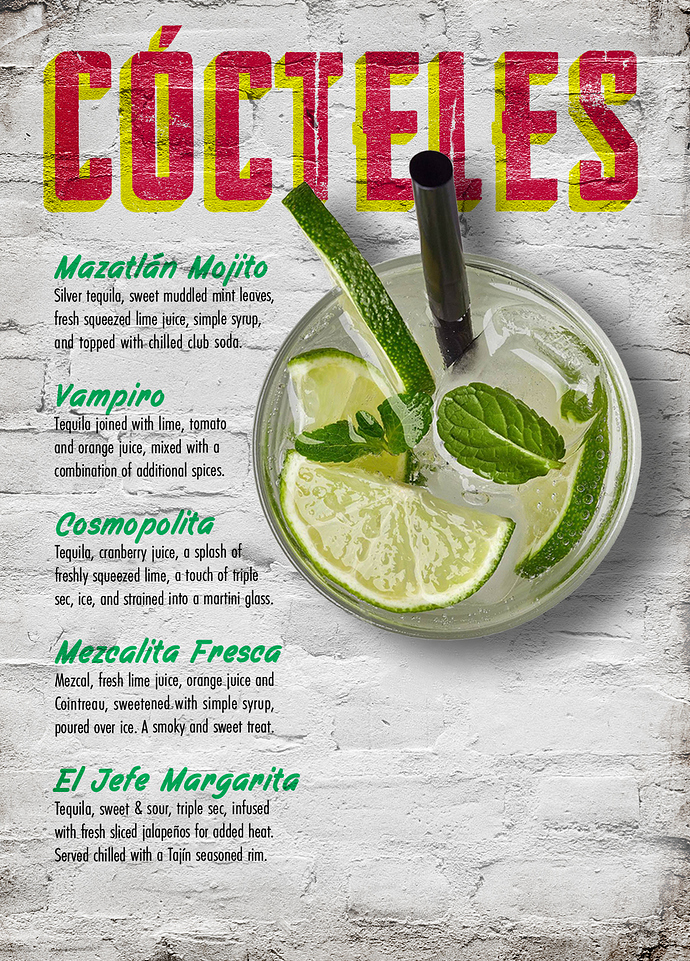 Any feedback and criticism is greatly appreciated, thanks!