Yep, the marble machine is still going!
LOL … somehow I missed that

Engineering and building a musical contraption like that must have taken thousands of hours. Playing it looks physically exhausting. Geeech!
I like all the bearings on the floor after.


I never realized how far into that machine he was putting his arm either. Seems dangerous for a musician.
I for sure would have fallen down on those bearings LOL

Not to one-up you, but I surely would have taken one in the eye. The left eye. Always.
ouch …

I might be cynical, but I can't help but think he's singing about Jodie Foster.
Not sure that's too cynical.
That is too cringy for words!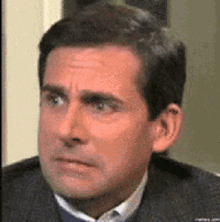 And yeah … I'll eat my hat if that's not about Jodie.
Did you know that on June 15 of this year, He was fully released from court restrictions? He had a list as long as my arm to follow when he got out in 2016. Now he has free as a bird to showcase his "talent" openly. He had to do it anonymously before. It had to be really anonymous … I had no idea he even had a YouTube channel.