I'm currently in South Texas with my wife's family for Christmas. The forecast for Christmas day is that it will be nearly 90 and sunny. It's 75 today and supposed to get progressively warmer the next few days. It feels odd that I am currently working remotely while in shorts and a T-shirt.
90° F on the first day of winter. That's got to be unusual, even for south Texas.
We've been getting night-time temperatures dipping down into the high teens.
That seems really warm. The year I lived in Texas they had nearly a foot of snow in November

That was almost 20 years ago though

Oh and it was South TX … Palacios to be exact. Loveeeed it there

Right on the coast of Matagorda Bay

It is a little unusual. Highs here in south Texas are usually in the mid 60s to low 70s for highs this time of year.
Sweet! Just looked at our forecast for the first time in a while. Some of that Texas warmth is headed our way. I might be able to sneak in some outdoor rides before the end of the year.
My goal for this week? Don't leave the house until Saturday.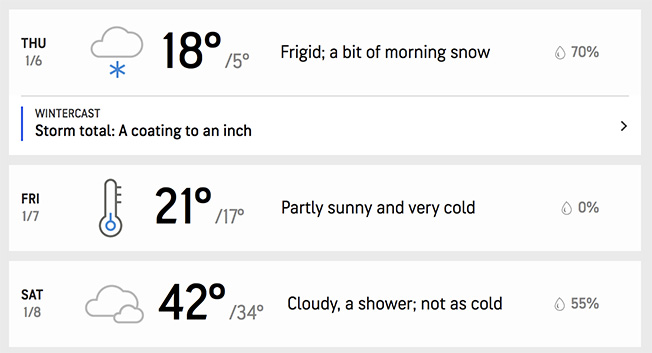 We're supposed to have a "significant" snow storm here tonight/tomorrow.
Since when is 2" to 6" of snow in New England "significant"?
All the TV weather mavens are slobbering the usual crap about stay home and off the roads.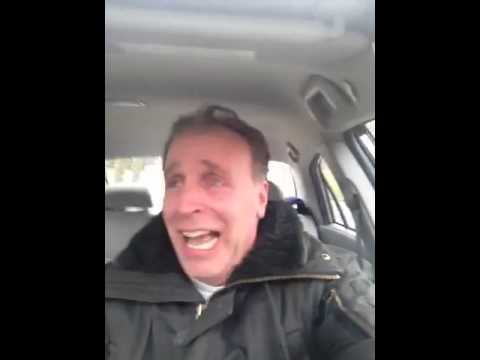 Ha! Funny, I just got an email from home, "You need milk."
This'll be fun!
Ha. A friend at work used to call it French Toast weather (the odd rush on bread, milk and eggs).
Ticked off Vic!

Some of his stuff is a riot. The eating outside in a Pandemic is priceless

Our last "significant" snow storm amounted to maybe an inch. That's when I became convinced that the weather folks around here have to catastrophize and make it sound as scary as possible in order to get people to watch.
I don't even know when our next big storm will be. We currently have no snow on the ground and it's raining again. Currently it's 29°

I actually just saw an update from the NWS - Albany edition

Light snow is expected to spread into eastern NY/western New England around midnight, continuing into the AM commute before tapering off late Friday morning.
At least they still seem to be straight shooters

I always use the National Weather Service. That's where most of the news outlets get their weather reports anyway. NWS dives into all kinds of geeky and esoteric weather details that I like, and their forecasts are probably as accurate as current science permits. And they never catastrophize anything (unless there's a genuine catastrophe in the making).
It is -21ºC in Toronto right now with windchill -32ºC. But, hey, what's a few degrees between neighbours?
This morning, we had blue skies and sun, so we took the dog out for a walk round a lake across fields and through a forest. It was actually warm. So much so that took my coat off at one point, it was too warm. Does you such good to feel the warmth of the sun on your face. It's gone a bit dull now, but still OK. The air has that very feint promise of spring in it. I am sure we'll get more awful days between now and then, but it was such a tonic to get a glimpse of it.
All right. Rub it in.
I seem to recall someone told me there are four seasons in Hong Kong: Hot, hotter, hottest, and insufferable. Or, was it Iraq?
When the default for this time of year is grey, wet and miserable (or is that just me), when you get those rare days of blue skies, you have to be a little bit smug!
I spent a good few years in Italy a while back. I really miss those warm winter days where you can even eat outside at the coast.
I don't do cold well. I honestly don't know how you do the kind of temperatures you do. I have a brother-in-law who lives in Toronto and the stories he tells are my idea of hell (frozen over).
That's odd. I am the exact opposite. My idea of a perfect Caribbean holiday is a chilly air-conditioned bar with an endless supply of beer.
Toronto is indeed that. Hell is where all my friends are (or will be), so I'm not quite sure what you were talking about.
The cold beer sounds nice, but the chilly bar sounds less than good. I'm not a fan of cold weather. Here in Utah, the winters are cold and the summers are hot. Somewhere in between the two comes spring and fall when the temperatures are just right. All things considered, though, I prefer the summer heat over the winter cold.