FIRST POST HERE
Pleasure having a space for judgement. Commence.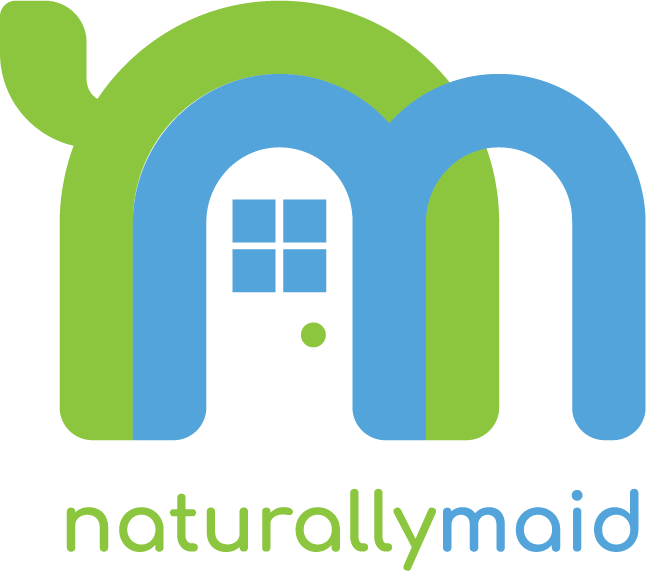 Concept : This is a logo idea that represents an all natural cleaning company that serves residential and light commercial (retail/boutique/studio) clients.

Purpose or Goal : The goal for this logo was to touch on the eco-friendly concept, while primarily conveying a fun, friendly and trustworthy tone. The trust is conveyed with the door in the negative space. The overlapping of the "n" and "m" create the feeling of a house paired with the door. The "n" wraps over the home, as if to protect it (from dirty germs, duh). The "m" does share the shape of a wiping motion associated with cleaning (I guess?). The font is Comforta.

Format : This will be used in embroidered polos, aprons, etc. It will also be used for some paper marketing materials, but primarily online.

Audience : Ideal audience is everyone. Realistic audience is airbnb host, parents, middle-aged upper class, elderly/chemically sensitive, and eco-conscience small businesses.

My Experience Level : Self taught since highschool (2013). I primarily design when myself or those in my circle need something done. From logos, banners, album covers, marketing material or just fun stuff, but nothing too major. I love logos, tho. Hit me up for my take on what you're doing.

Nature of Job: This work is for myself and my own cleaning company start-up. Please be critical, but not without explanation or direction. The goal is growth, both in design and business. So please, use your words with intent. Any ideas you think would work outside of whats shown? Share any and all thoughts below.
If you'd like to see the 3-5 iterations before I got to this, ask below.
Grateful for your time,
Marshall