Hello for everyone


Picture For my website: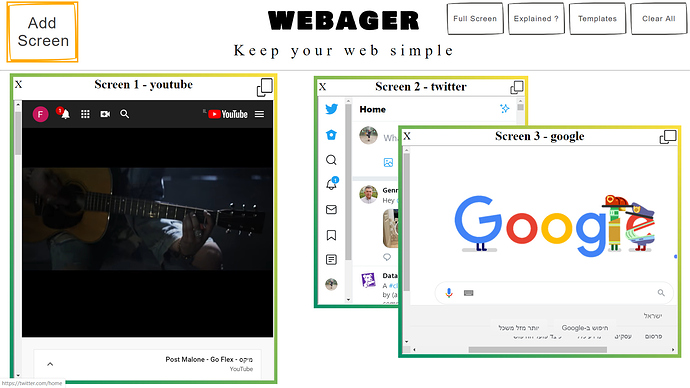 The website helps users to make dashboards of websites.
Recently I changed the screen borders to colorful yellow/green and I really liked it.
But I think the menu needs to be changed with that.
I tried to work with the color wheel, but sadly I really suck at design.
I think the background in the screen area should stay white because it needs to be convenient, and only change the grey line and the menu above.
What would you suggest to improve / change?
Thank you very much!